Time-honored tradition in Greek hospitality
Taking its name after the legendary lyrical poet of Argos, Hotel Telesilla stays true to the art of Greek hospitality by offering an amalgam of exceptional services, modern facilities, and stellar accommodation. Its premises narrate the story of a thriving traditional family-owned hotel, recently bequeathed to the younger generation. The passing of the torch ignited a rejuvenation of the hotel's spaces and services that has significantly augmented the guest experience. Today, Hotel Telesilla features 45 different rooms specially designed for families, couples, and friends as well as business and bleisure travelers who are looking for a peaceful stay in Corfu. Each room displays delicate design, ample spaces, and comfortable furniture, and it is equipped with modern amenities that guarantee a pleasant stay.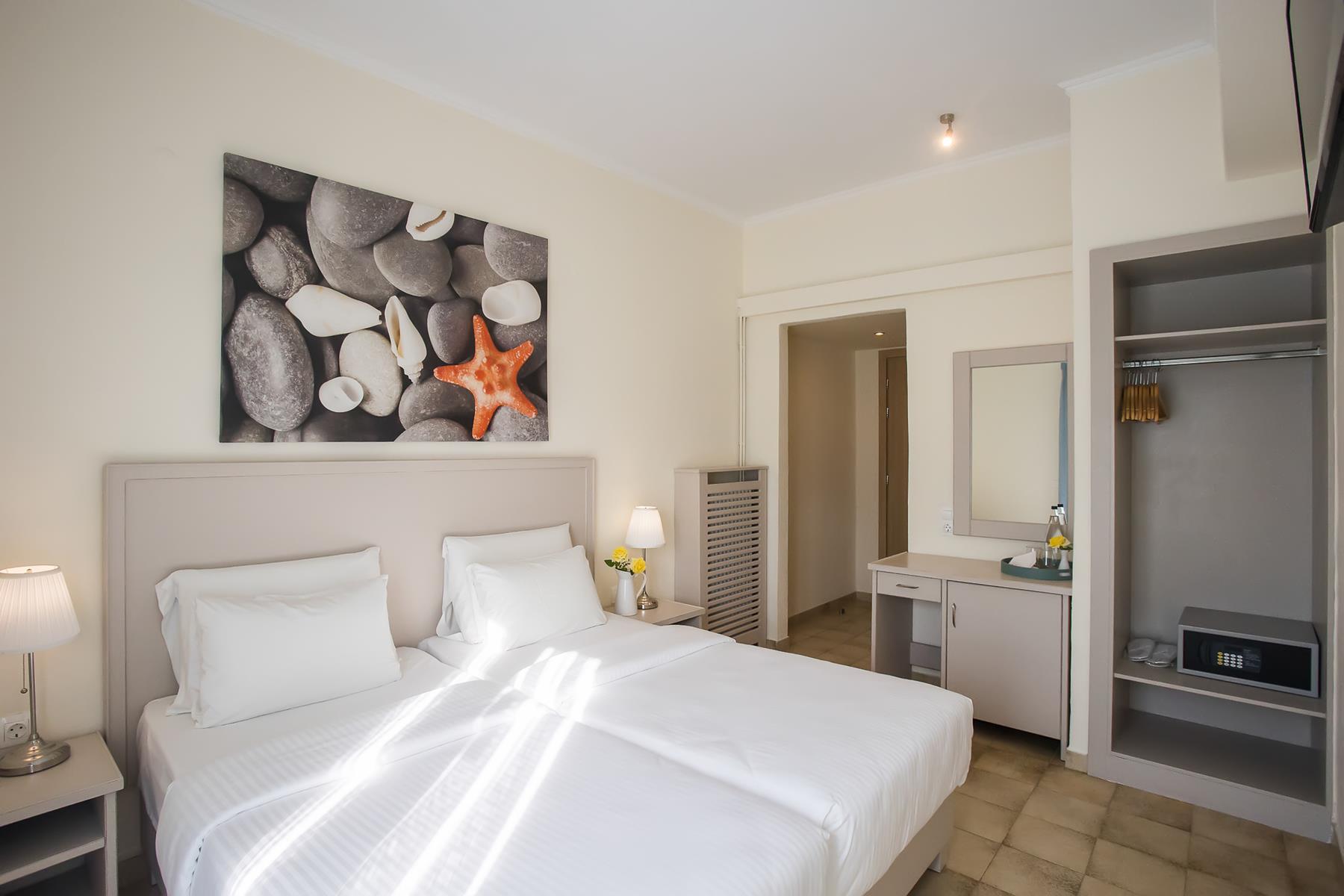 Chic interior decor and comfortable spaces
Double or Twin Room
Ideal for both couples and friends, the Double or Twin Room offers modern furniture and all the essential amenities for a comfortable stay at surprisingly affordable rates.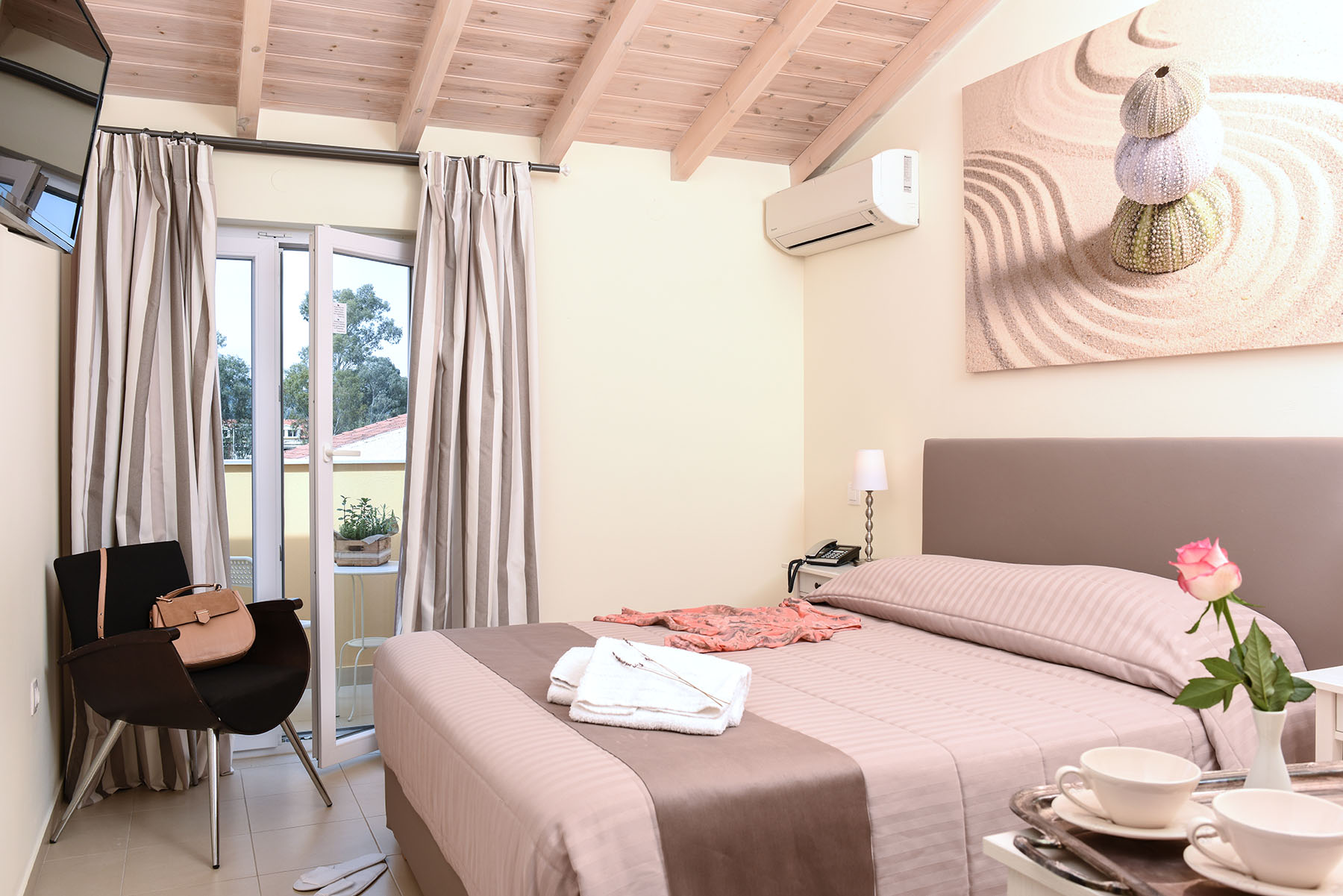 Comfortable stay right next to the Lemon Tree Veranda
Veranda Double Room
Ideal for both couples and friends, the Veranda Double Room offers a comfortable stay in a room with a separated, external entrance. The modern design and the room's amenities offer a great stay at affordable rates.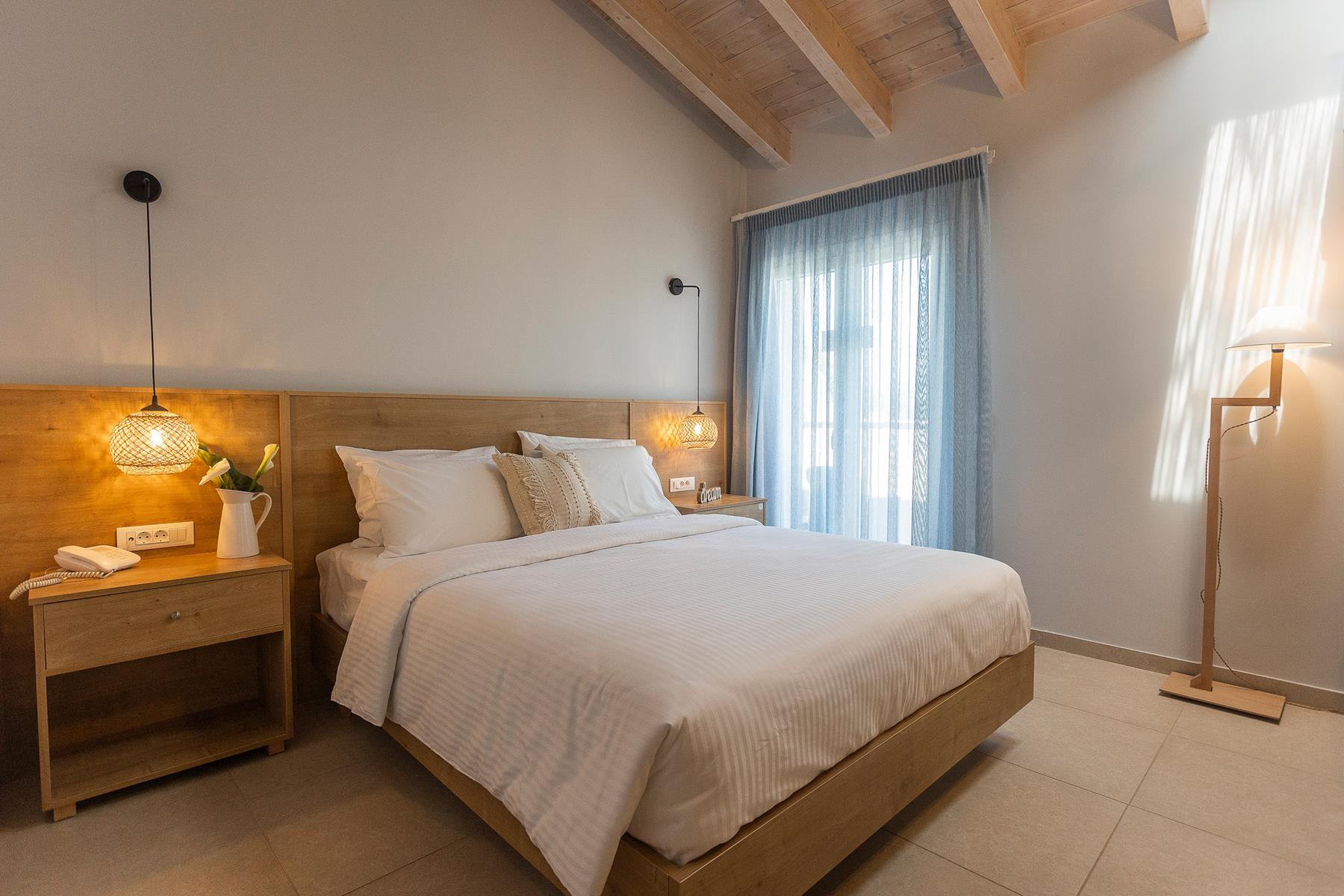 Rooftop luxury with access to an enchanting Lemon Tree Veranda
Superior Double Room
Being the undisputed gem of Hotel Telesilla, this modern superior double room invites you to immerse yourselves in luxury and experience the affluent side of Corfiot hospitality.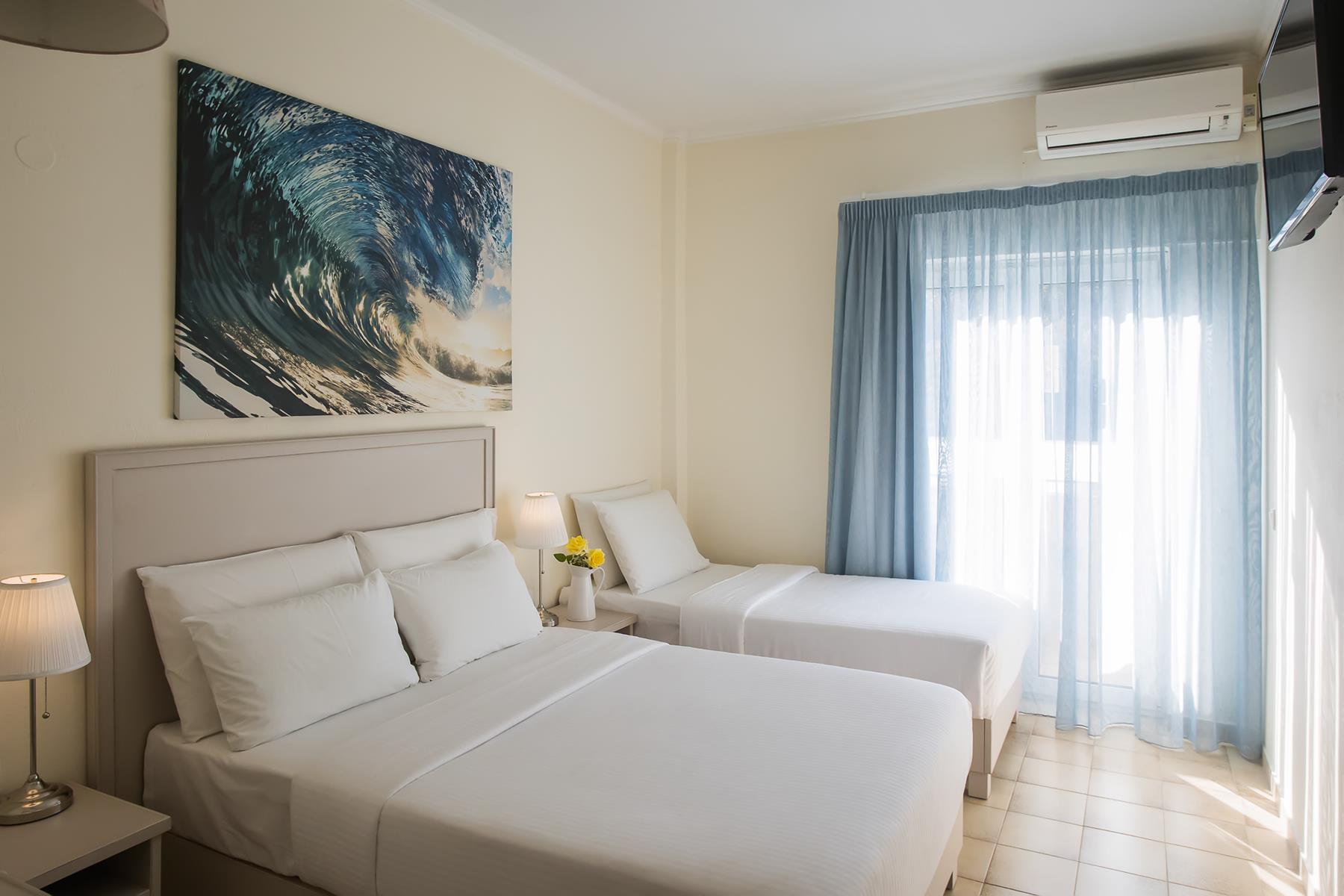 A blend of broad space and modern comfort
Triple Room
A real value-for-money option, the hotel's commodious Triple Room features appealing design, contemporary interior decor, and modern furniture designed to host small families.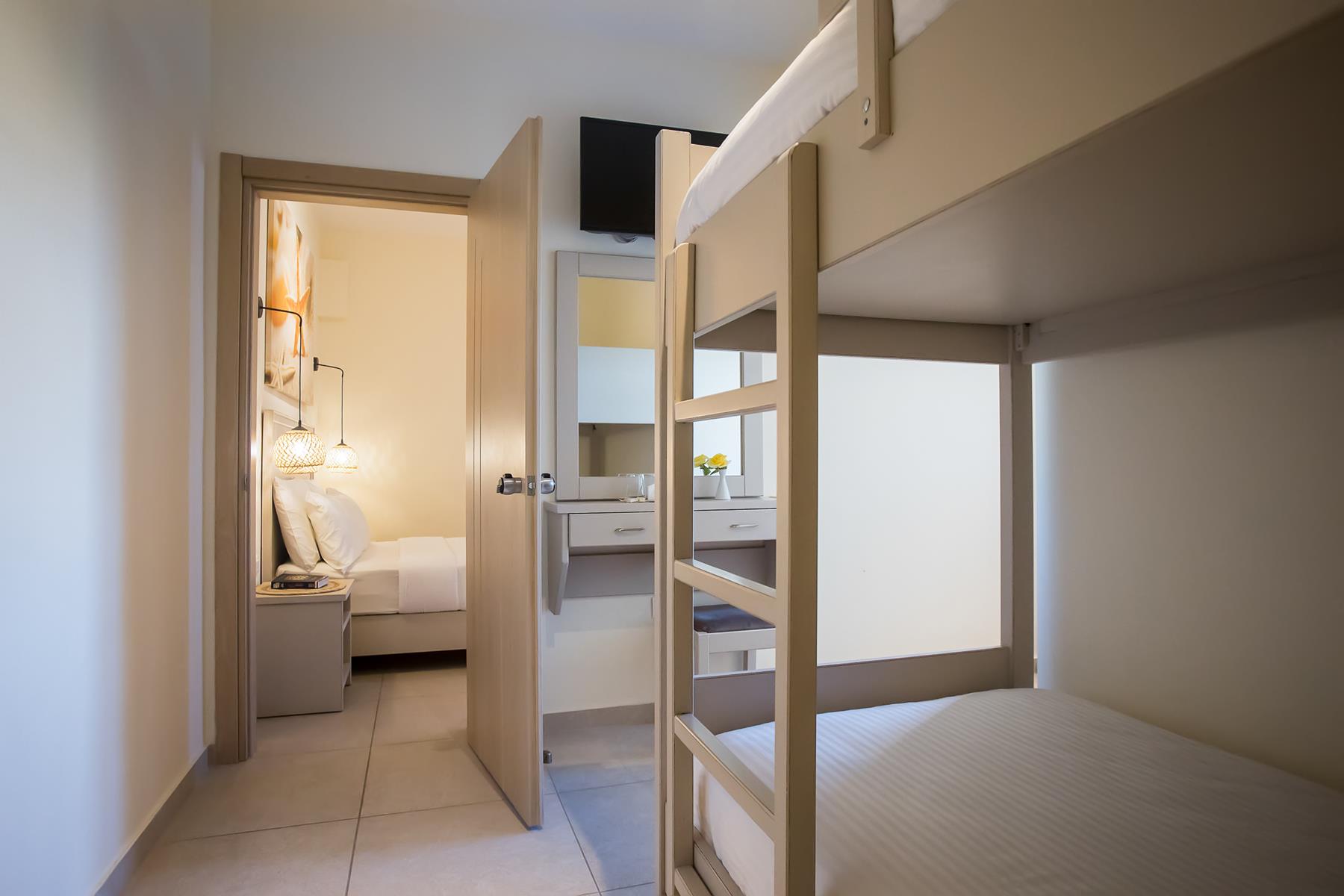 Ample spaces and absolute comfort for the whole family
Family Room
Specially designed for families embarking on holidays in Corfu, the Family Room features modern furniture and a genuinely soothing atmosphere that will make you feel right at home.
Your dream holiday in Corfu starts here.
Browse through our rooms and suites, choose the one that best
suits your needs, and start planning the perfect vacation in Corfu today.