A modern, family-owned hotel invites you to embark on an unforgettable vacation at a privileged location in the heart of Corfu.
Offering a unique family home experience, Telesilla Hotel invites guests to spend relaxing holidays in Corfu in a charming setting that encompasses elegantly designed, spacious, and comfortable rooms, a recently refurbished outdoor swimming pool, an alluring private Lemon Tree Veranda
as well as a graceful poolside restaurant with a menu based on authentic Corfiot cuisine and a delightful cocktail bar. Telesilla Hotel boasts an advantageous location just a few minutes away from the cosmopolitan Gouvia Marina and the famous Old Town at the very center of the island.
Modern comfort and homely feeling
Our rooms and suites
A true home away from home, Telesilla Hotel offers several different kinds of accommodation options with a total of 45 rooms that range from elegant yet affordable double rooms to opulent rooftop superior double rooms. Each room is equipped with all the necessary amenities to guarantee a comfortable and enjoyable stay.
Authentic Comfit gastronomy
Telesilla Poolside
Restaurant & Cocktail Bar
Offering a wide array of traditional Greek and Corfiot delicacies made with fresh seasonal ingredients sourced by local markets, the restaurant of Telesilla has rightfully become a high point of the local gastronomy scene. Here, delectable poolside dinners are often paired with live music events and followed by heavenly cocktails prepared by expert mixologists.
Unwind in a magnificent setting
Featuring an alluring Lemon Tree Veranda with unobstructed sunset views, a tempting swimming pool, and a sublime poolside restaurant and cocktail bar.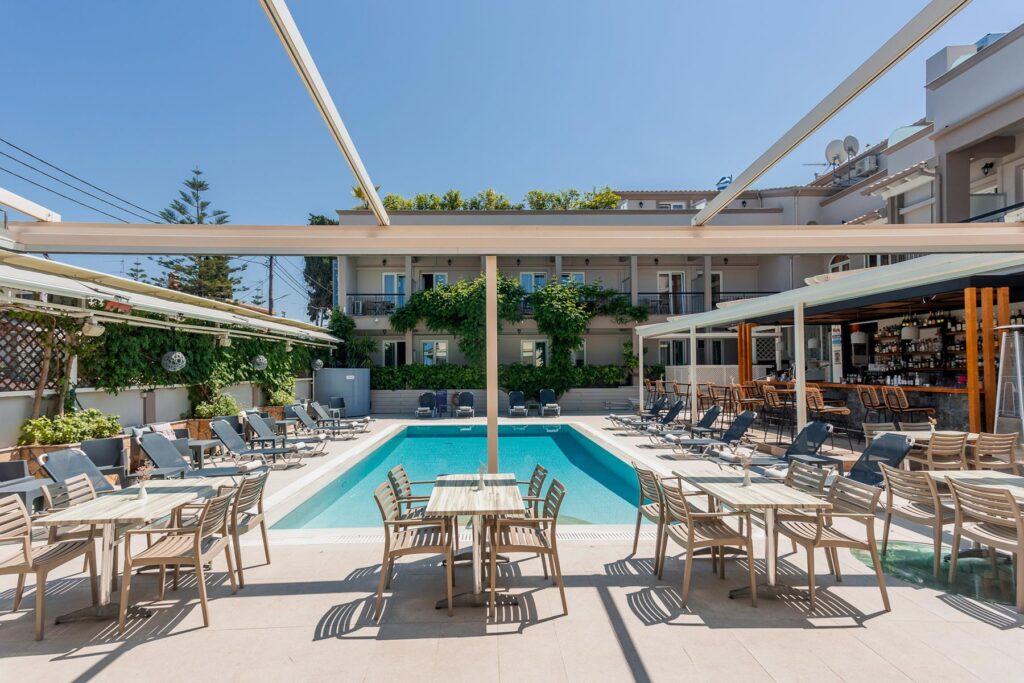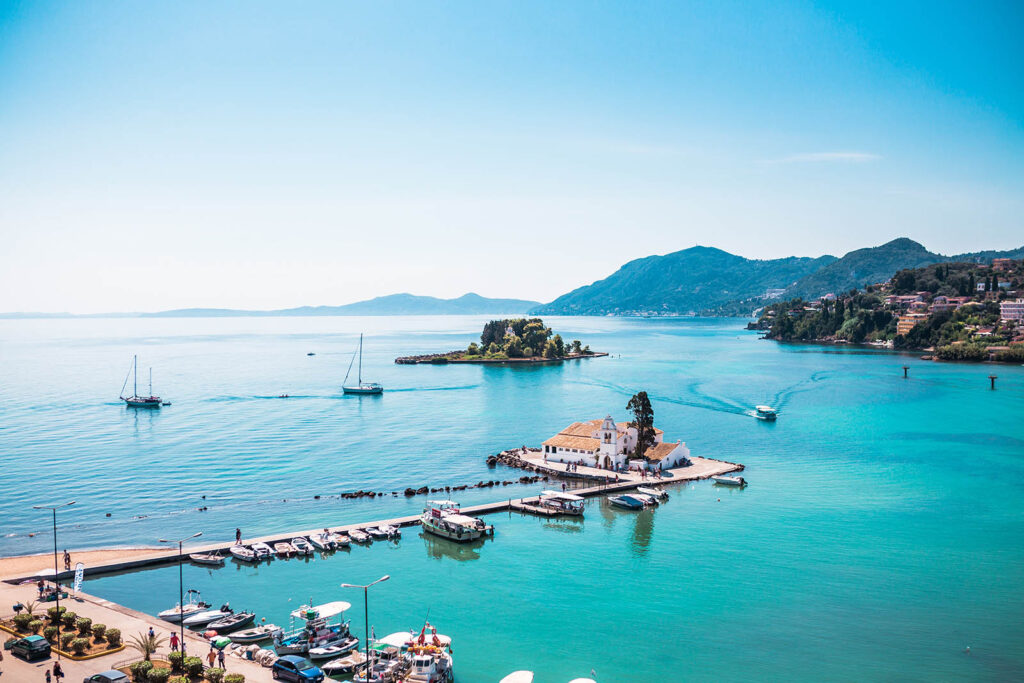 Hotel Telesilla's location is beyond any doubt one of the best features of the hotel and one of the main reasons why guests from all over the world keep returning to enjoy a stay with us year after year.